There is nothing in the world that generates more stress than being about to walk in front of the altar. Isn't it girls? Well, sorry, even if it's not you the one getting married, the stress is the same or worst in front of any event we are invited to or that we might be organizing, and all this for a single protagonist "the perfect dress."
This was never ending theme, whether it's about the color, the cut, to me personally, I don't like to wear dresses that are common in these events. So, I'm always looking for new options from where to choose especially in this season, where there are more weddings, christenings, cocktails, and brunches taking place.
Thankfully, I already have several options for this summer, since my search started early for the ideal dress and by the way ladies, that's something I highly recommend always to start as soon as possible to avoid problems later.
Here are some tips to help you choose that perfect dress event:
try to coordinate what you will wear in significant events with plenty of time.
pick a retailer/e-tailer that has a broad range of merchandise, for my case, I decided to get #StyledByAP.
take into consideration your body type and don't be afraid to use color, you can see in my photos I went with a beautiful and timeless floral blue and white print, and the other dress is green to empathize a variation of the color for the year.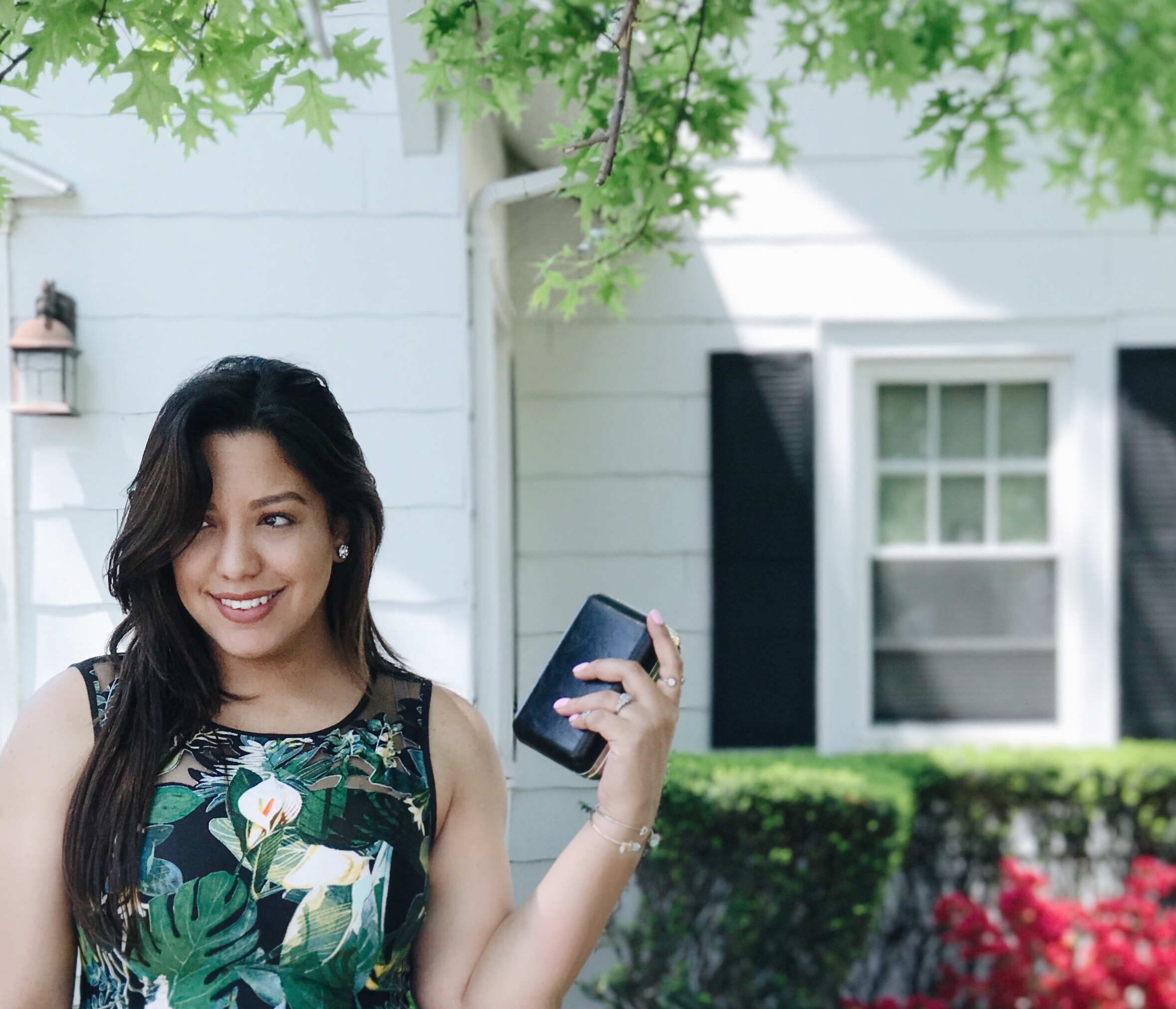 With all these suggestion, you should be able to find a good dress that both accentuates your body and looks ideal for your event.
After much thought, I decided to partner w/ Zappos and Adrianna Papell because I like how her dress philosophy. Which, empathize innovative cut proposals in an elegant, avant-garde and romantic style. Overall, these designs aesthetics diversifies Adrianna Papell from other apparel brands.
Ladies, whether you want a tropical print, pastel colors or a cocktail cut, I suggest considering Adrianna Papell because for the perfect dress is your best bet. You can find the links to these dresses plus the entire collection below.
Until the next one my loves… xoxo
Rox
Product Links: