This post is Sponsored by Memphis Travel. All the opinions expressed are our own
Hello guys, thanks for reading us, this time we have a new travel post. As of lately, we often traveled outside the United States seeking new and exciting adventures. This time we decided to venture within the United States to explore a destination we've never been before. The goal was simple for us, visit an unexpected place, which has a rich American history.
One night, after watching one of our favorite TV shows and flipping through the channels something caught our eye. It was a documentary on the King of Rock N Roll - Elvis Presley. That was the moment which sparked and inspired our idea of creating a Memphis Series, not a series about a European country but rather an American city like Memphis.
Once the destination was chosen, we decided to reach out to the tourism department of Memphis to seek a potential partnership in which they were delighted to work with us. After arranging dates and activities to do in Memphis it was time to get going.
Now we like to highlight some of the places we think are ideal for eating delicious southern food, hotels that offer a great location, and some of the activities we recommend for fun and to learn more about the wonderful city of Memphis.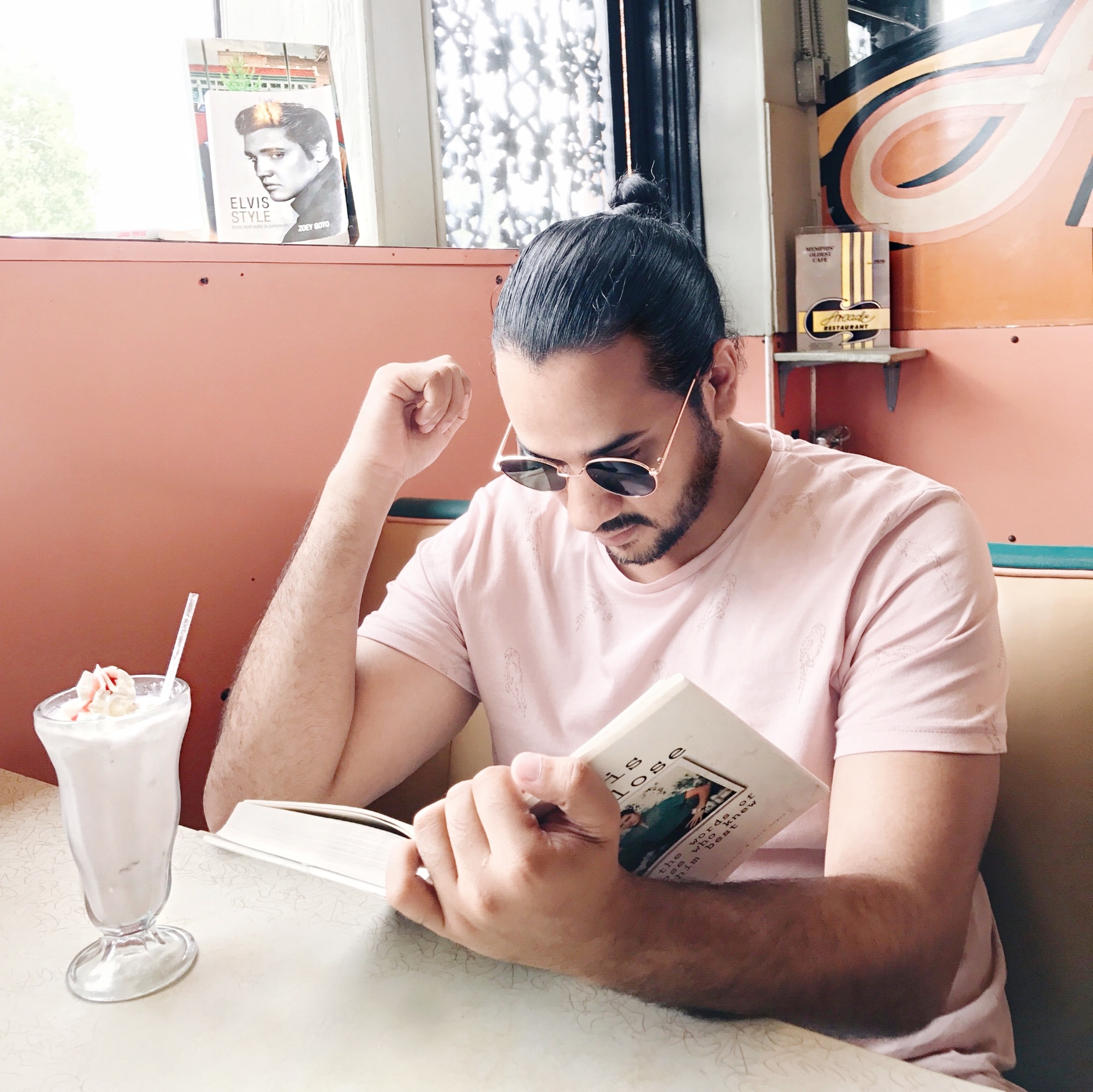 Where to Eat
Arcade Restaurant: this is Memphis Oldest Cafe, it's been operating for almost 100 years.The restaurant has a complete menu but my favorite are theirs delicious pancakes which we had tried. Another cool fact is that many Hollywood films had shot in this location so you'll be able to appreciate some memoribililia and old photos posted through the restaurant.
Central BBQ - this place is so good that often you find a short wait line. But trust us, is worth your time because the food is fresh and delicious. Their entire menu is southern comfort food which is always welcome. We highly recommend this place for the whole family.
Loflin Yard - we love this place for the beautiful outdoor atmosphere. You can order custom cocktails and quick bites and enjoy in an open patio area. Even though, this site seems more for adults it's family friendly.
Elvis Presley recorded here
Where to Stay
Hampton by Hilton: this was the hotel which we stayed. We chose this particular hotel because of the location, it right next to Memphis' famous Beale Street. The hotel overall was great, and they offer with all their reservations free breakfast and Wi-Fi, so that's a plus. A small drawback is that they charge for parking but in all honesty, almost all hotels do that now.
The Westin: if you are looking for luxury, we recommend this hotel, its also centrally located next to Beale street and across the FedEx Forum. A few blocks from this hotel you'll also find many restaurants and bars for every taste.
Airbnb: yes, people try a local Airbnb - like this you'll feel like a local by experiencing things that hotel don't offer.
What to Do
Graceland: a fun day at the Elvis Presley compound is a must. You can tour the mansion and have an insight on how he lived, go inside his private jets, private car collection and so many other fun things. All in all, a must for the entire family.
Museums: there are two museums that you can't miss if you visit Memphis: The National Civil Rights Museum and the Rock 'n' Soul Museum.
Beale Street: another great place to get a drink and have fun with the locals.
Big River Crossing: is the countries longest pedestrian and bicycle bridge, perfect for astonishing photos trust us!
Bass Pro Shops at the Pyramid: even if you're not there to shop, is still a must go. Just the architectural beauty is breathtaking, and they have a viewing deck on the top so you could get a glimpse of the city of Memphis from the top of the Pyramid.
For more info about Memphis, please see here.
Our trip to Memphis was something else; we were more than pleased with our overall experience there. All the historical places and Music history reminded us that our great country has many beautiful places. Whenever you're planning your next getaway, we highly recommend considering visiting Memphis. The city has a lot to offer for your overall enjoyment. Special thanks to the Tourism department of Memphis for being such great host and to their media representative Leah