This post was Sponsored by GH Mumm. All the opinions expressed are my own
Ever since I was a young boy, auto racing has occupied a special part in my heart. Perhaps the adrenaline, the sense of competition, the speeds and the whole spectacle has captivated my interest. When I learned that one of my favorite auto racing series; Formula E was coming to my town of New York, I couldn't pass the chance to go and enjoy it.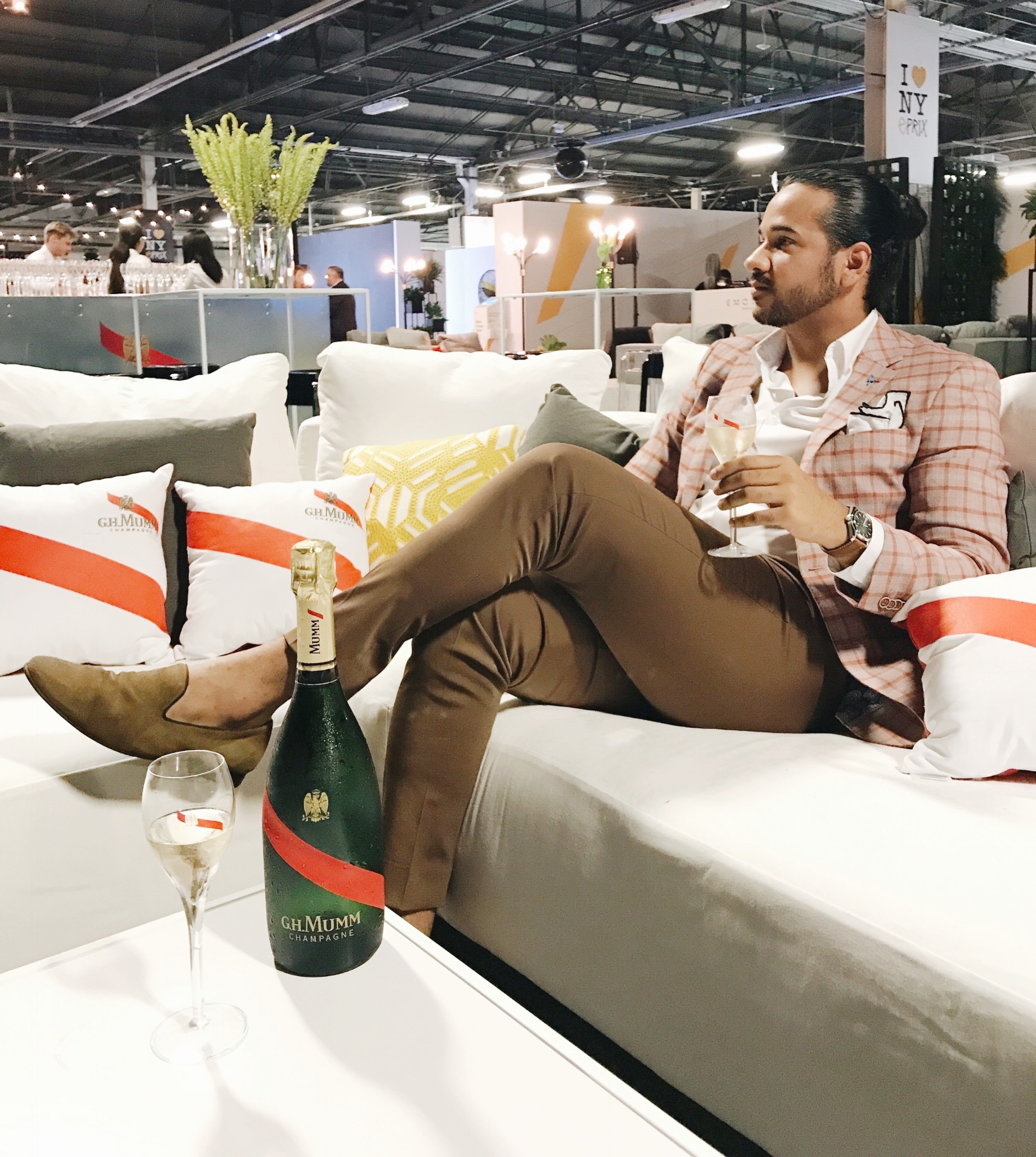 This Formula E series, the cars are powered by an all-electric system which in terms gives it the "E." in this series they go around the world racing on different tracks. And for their New York debut, they settle on the banks of Brooklyn overlooking the New York City skyline.
As a fan, I knew I had to attend this inaugural race. Therefore, I quickly did some research and suddenly remembered that one of their sponsors was one of my favorite champagne - GH Mumm. I decided to reach out to them to seek a potential partnership in which they were happy to work with me. After some discussion, they invited me to their PR event the Friday before the races and to the main ePrix on Sunday.
Here I would like to provide a few tips on things you might want to know before attending your Formula E race or any other racing event for that matter.
Comfort - dress in some casual clothes especially if the race is during the Summer months.
Shade - bring some kind of head gear like a hat or maybe an umbrella to cover you from the sun.
Power - Don't forget a spare battery "no pun intended." for your mobile phone.

This past weekend was incredible, I had the opportunity to attend the first ePrix in New York thanks to GH Mumm and their excellent hospitality through the entire weekend festivities. All in all, if you are racing fan and have a chance to go to see a Formula E race, go for it, the experience is truly incredible and after don't forget to party with some Mumm! #DareWinCelebrate